St. Louis Fence Installation
Residential Fence Experts in St. Louis
Virtually all of the fence projects we complete are done in 3 days or less. We pride ourselves on getting the job done correctly and quickly, within a pre-determined timeframe.
You'll have a hard time finding a fencing company in the St. Louis area that can give you a faster turn-around time than Houlihan Fence. We are St. Louis' most trusted fence contractors.
Strong St. Louis Fences - Residential Fence & Commercial Fences
Over 30 years of experience
With over 30 years of experience you can rest assured thatHoulihan Fence will build your new fence the right way, on time and on budget. We have the knowledge and experience to provide St. Louis and Metro East, Illinois fence customers both residential fence and commercial fence including union fence jobs under the Davis-Bacon act throughout the St. Louis, Missouri area. For an immediate free no-obligation consultation call or email Houlihan Fence today.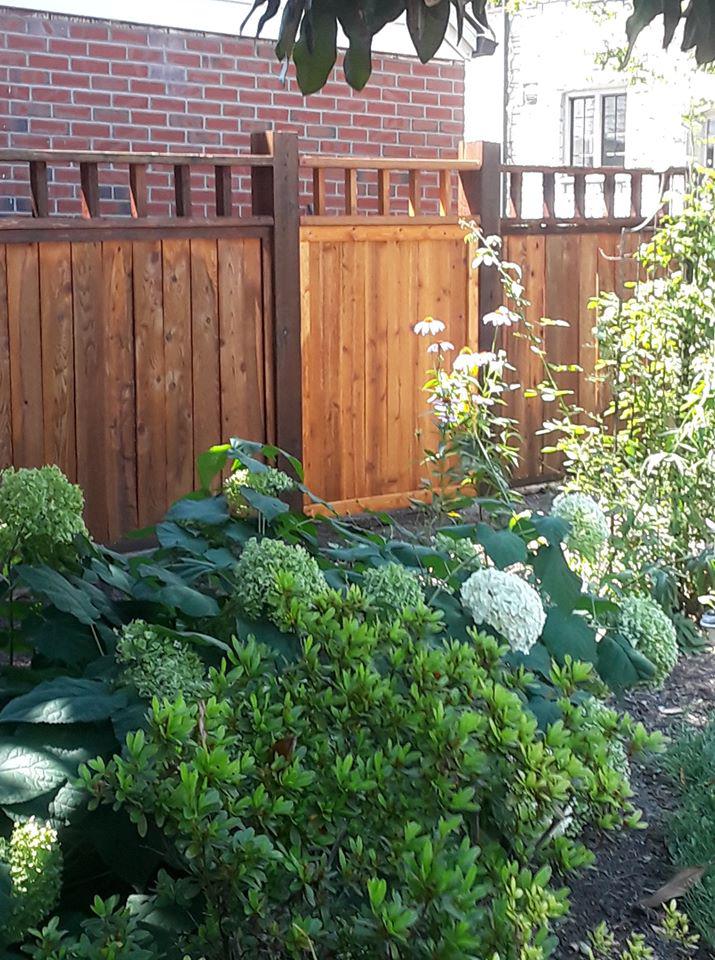 Houlihan Fence has a long history of providing customers quality fence at very affordable pricing. We are committed to your satisfaction, that is why over 50% of our customers are repeat or referrals. Thousands of business and home owners have come to know we are the fence professionals in the metro St. Louis area. Our fence installation technicians, contractors, and sales staff are extremely knowledgeable about the fencing industry and will be sure to get you the best fence possible at a price you can afford.
If you need a fence contractor or you are looking for fencing in St. Louis then send us an email and we will be honored to give you a free estimate for your fence project. Houlihan Fence is located in West St. Louis County and we serve the greater St. Louis area. Whether you want a traditional wood fence, privacy fence, chain link fence, a cedar fence, a vinyl fence that needs no maintenance or perhaps you wish to select from a environmentally friendly type of fencing, at Houihan Fence, we have many choices, colors, styles of fence from which to choose.
We do estate gates and automatic gate operators in addition to any fence project. We do residential and commercial fencing. From ornamental fences, vinyl fence, wood fence, aluminum fence to eco-friendly fence products such as bamboo fence material, we can also install sustainable fences for your St. Louis home or commercial business. From St. Charles to Franklin, Jefferson, Lincoln and Warren Counties we can be your St. Louis area fence contractor. We even service the Metro East area of Illinois.
Call or email Houlihan Fence today to get a FREE FENCE ESTIMATE from our qualified and knowledgeable technicians.
Houlihan Fence: The Best in St. Louis Fencing
With over 30 years of experience in the St. Louis fence industry Houlihan Fence has become one of the most respected fencing organizations in the St. Louis area. Their expertise is well known and their reputation for being on time and working fast has served them well over the years.
The Houlihan Fence Staff
With Houlihan Fence you always know that the staff you deal with will help you in any and every way possible. From the smallest order of materials, to a large corporate fencing project our staff will provide you with all the information you need to get your project completed properly.
Veteran Training Program
At Houlihan Fence, we hire and support America's Heroes: Our Veterans. We recognize those who have served in the United States Armed Forces and we are proud to acknowledge and support our own employees and their families who have served or are serving in military duties. We partner with veteran associations to increase our success in recruiting top veteran talent. We are committed to fostering relationships and serving the veteran community.
Ben Houlihan
Ben got started in the fencing industry back in 1969 when his Boy Scout leader asked him to work on his farm building fences. He was only 15 then but he quickly realized his passion for fencing. Shortly after that Ben started working for local farmers building fences in St. Charles County, Missouri.
Ben worked for a local fencing company for 15 years and ultimately decided to start his own fencing business. Using the vast amount of experience and expertise he had gained over the years Ben specialized in 3-day on time, every time high quality products and installations.
Ben can be reached at 636-532-3466, give him a call to get a free consult scheduled for your fencing project.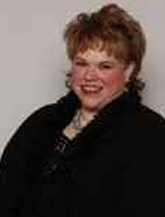 Connie Houlihan
Connie Houlihan is the Marketing Director and Office Manager for Houlihan Fence. Connie's number one priority is our customer's satisfaction throughout their entire fence project process from their first contact with Houlihan Fence through the completion of their fence.